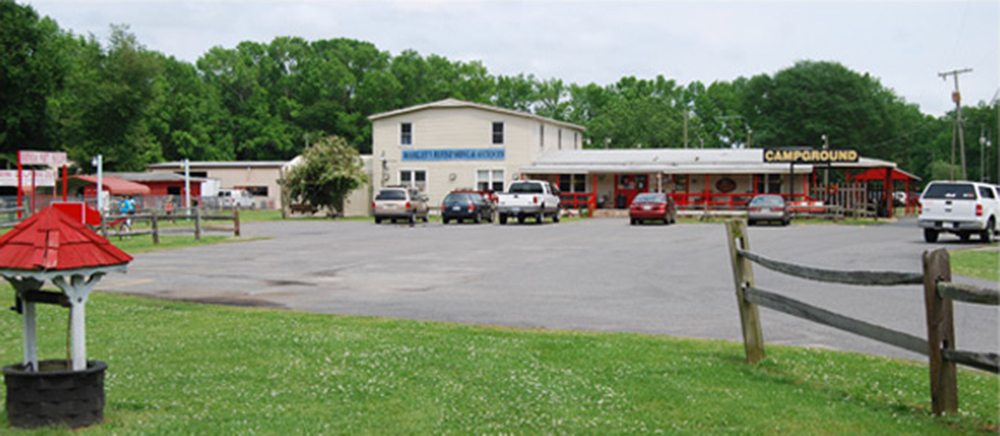 Welcome to Chesapeake Campground!
We are pleased to have you as our guest. We hope you will enjoy your stay with us and that you will return to visit us many times throughout this and coming seasons. Information about rates, campsite rules, hours of operation and such can all be found right here!
Here at the Campground we have everything you need in order to fully enjoy your camping experience and the great outdoors! Our wide variety of amenities includes camping for tents, motorhomes and RVs as well as fun activities for the whole family including mini-golf, swimming, tennis and basketball courts, a driving range for golfers and bike, canoe and John Boat rentals. Our camp store is open daily from 9am to 7pm and has groceries, ice, camping and RV supplies, games, book sharing and souvenirs. If you're having an event soon, consider our Pavillion for your next outdoor barbeque, church gathering, birthday party or family reunion.
Location
We are conveniently located 2 miles south of the drawbridge in the Deep Creek area of Chesapeake, VA on U.S. Hwy 17 Business. We are located on the North-South Inland Waterway. Whether you have a good old fashioned map or the latest GPS gadget you can find us at 693 South George Washington Hwy Chesapeake, VA 23323. If you get lost or need directions, call us at 757-485-0149.
Our staff is here to help you. If there is anything we can do to insure a pleasant and memorable stay for you, please let us know.