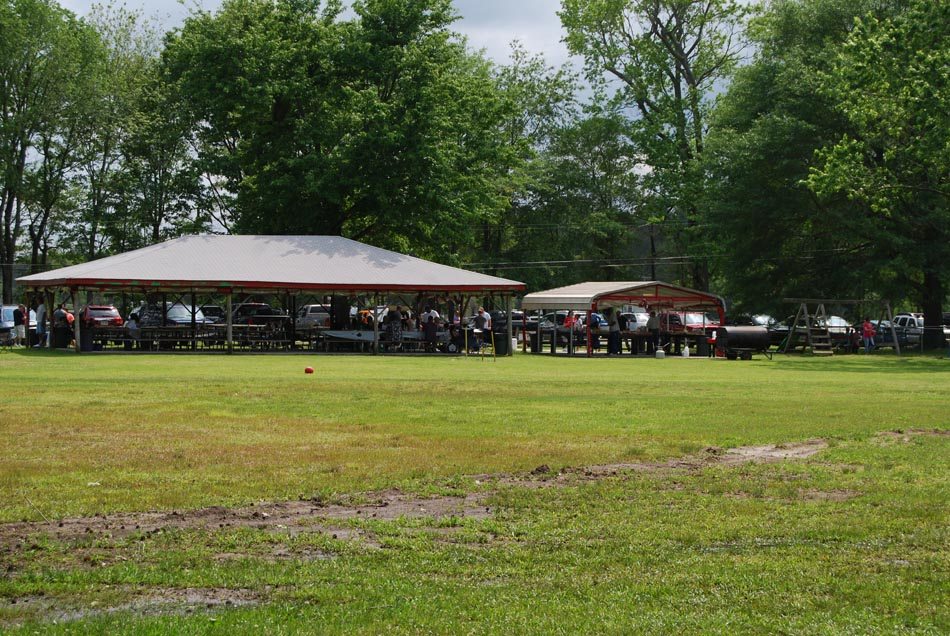 If you are hosting an event for a large group of people and need the perfect outdoor venue, Chesapeake Campground has the answer! Host your next Family Barbeque, Family Reunion, Church Gathering or Company Event at our Outdoor Pavilion. We have grills, picnic tables, a baseball field, volleyball courts, horseshoe courts and a tennis court. All are part of our Pavilion rental package. Sports equipment, electricity and water are all available as part of the package too!
Guests are permitted to bring and consume alcohol however it may not be taken out of the Pavilion area.
Fees & Reservations
Rental fees are $1.75 per person (plus VA sales tax) with a 100 person minimum ($185.50 minimum rental fee).
A deposit of $185.50 is required for every rental.
Reservations are required. There are no refunds except in case of Rain Days. In case of rain, Pavilion Rental may be rescheduled or refunded.
Seasonal Hours
June, July and August
Daily, 7 days per week
10AM – 8PM
September through May
Daily, 7 days per week
10AM – 5PM
Birthday Parties at Chesapeake Campground
Celebrate your child's next birthday party in the great outdoors! At the Campground we'll make your event special by including the following in your birthday party rental package:
2 ponies for one hour
Special Birthday Party hayride
Picnic tables, grills, use of the Birthday Pavilion
Rates are $85 (plus tax) for a maximum of 30 people.
Reservations are required.
Reservations must be paid in full, in advance.